Exercise Library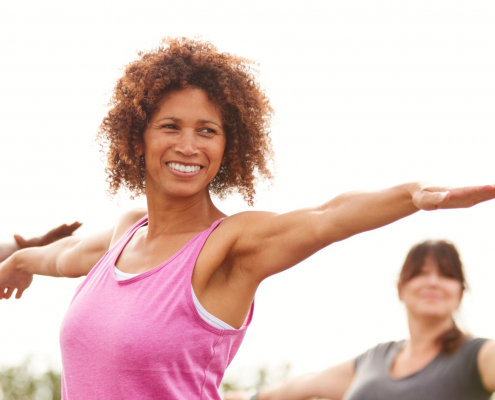 This is where you will find all the exercise demonstrations you've seen in the Weekly videos, plus workouts and more advanced versions for when you are ready to progress. Please do watch the relevant Weekly video before trying the routines.
As you will discover, good technique in the way you perform your exercise routines is just as important as the degree of effort you put into them.
Please remember to watch the demonstrations properly before your first time doing each exercise. Please also print and refer to the guidance notes as required.

MORNING MOBILISATION
Morning Mobilisation: Routine 1
Morning Mobilisation: Routine 2
Morning Mobilisation: Routine 3
RESISTANCE TRAINING
Resistance Training
Extra Stretch Band Exercises
CARDIO TRAINING
Cardio Workout 1 (20 minutes)
{video id=542750035}
Cardio Workout 2 (30 minutes)
{video id=546383393}
Cardio Workout 3 (40 minutes)
{video id=546424925}
FLEXIBILITY & STRETCHING
Flexibility & Stretching Extra

BREATHING
Diaphragmatic Breathing Lying Down
Full Breath Lying Down
POSTURE
CORE
BALANCE
Balance Advanced