4D Life has been created by a team of experienced health and fitness specialists.
The team share a passion for helping people with medical conditions to make the most of life.
It took two years of collaboration to ensure the programme covers all the important topics and key information, to help people living with Parkinson's manage their condition.
The programme is designed to sit alongside and interlink with the information given by your medical team, forming part of the multidisciplinary approach needed to deliver improved outcomes.
THE TEAM
(Click on each name for more information)
Nick Berners-Price
Programme Director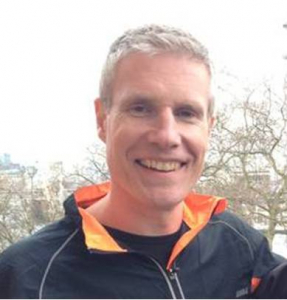 Nick has over 25 years' experience in the fitness industry. He created 4D Fitness in 1998, and since then he and his team have been delivering leading edge health and fitness solutions across the full spectrum of the population. He has pursued a passion for researching and understanding the human body and its response to training and nutrition.
Now in his late 40's he has accumulated a unique set of skills and techniques in health, fitness and performance training. As a Health and Fitness Coach he has worked with Cabinet Ministers, leaders in industry, GB athletes, senior civil servants, NHS consultants, and celebrities.
Nick also has Multiple Sclerosis, his first symptoms appearing in 2006. This has created a very personal desire to find the best solutions available to help people with medical conditions. As a Remedial Personal Trainer he works with people living with Neurological and Musculoskeletal injury or disease, Parkinson's, MS, Stroke, Diabetes and Cancer. Originally qualifying with the American College of Sports Medicine as an Advanced Personal Trainer in 1997, he now holds qualifications in:
Exercise Referral: covering Asthma, Osteo/Rheumatoid Arthritis, Atherosclerosis, COPD, Depression, Diabetes, Hypercholesterolemia, Hypertension, Joint Replacement Surgery, Back Pain, Obesity, Osteoperosis.
Nutrition for Physical Activity.
Scientific Core Conditioning; Scientific Back Training; Balance Training.
Level 3 Personal Trainer: including Exercise Referral, Sports Conditioning, Ante and Post Natal, Functional Training for Older Adults.
Honours Degree in Agricultural Economics and Politics from The University of Manchester.
"I cannot recommend Nick highly enough – not only in terms of removing pain or discomfort, but as a professional with very high standards that could no doubt help any number of people to get fitter, healthier and happier!" – Neisha Crosland
Katie De Albuquerque
Neurological Physiotherapist
Rania Salman
Registered Dietitian and Nutritionist
Kapil Lakhani
Personal Trainer
Lisa Mac
Cardio Instructor
WE ARE VERY GRATEFUL FOR CONTRIBUTION FROM
UNA O'BRIEN (DCB)
Una ran the Department of Health for 6 years. She is now a leadership coach for Praesta with an extensive background in health policy, on the board of Macmillan Cancer Support, non-executive Director of The University of Birmingham and Member of Council of The London School of Tropical Medicine.